FoodTech and AgroTech in Skåne
Today we arranged a half day conference together with Innovation Skåne about food tech and how machine learning can bring improvements to the food industry
Innovation Skåne
Joakim Nelson started out with a nice introduction telling us what Innovation Skåne does. Right now they have five focus areas where they want to improve the society. Personal health, Sustainable cities, Smart materials, Mobility communication and Foodtech. He also mentioned how these areas influence each other and mentioned that we collect lots of data around food production today, but we need to be better at extracting knowledge from all the independent systems that we have.
Oatly
Oatly started in 1994, but it was first in 2013 when they had been turned down by the food producers, that they decided to focus on their own consumer production. Today they are more a community or a movement than a product, said Sofia Ehlde, and they are experiencing a rapid growth all over the world. They do not use machine learning, but they do have some high tech microbes working for them and they depend on quite a lot of technology to produce their beverage.
SLU
From No-Cow to Cows online. Anders Herlin shared how they work to use machine learning together with sensors to measure every conceivable aspect of life stock in order to figure out if they have a disease, are pregnant and if they grow as much as they should. They also use cameras to analyze how much time the cows interact with each other, to see if they are sic or well and happy. But they also collect data on the farmlands measuring data such as moist, nitrogen, pests and sic plants. This is then used to minimize the amount of fertilizer, water and pesticides used to grow the crops.
Ericsson
Björn Eklund explained how 5G will make the new revolution possible with high speed internet, soon there will be more machines talking to other machines than humans talking to humans on the internet and the amount of data transferred will grow exponentially. They are also working with Zucchetti that make robot lawnmower to develop robots that care for vineyards and remove weeds and check for pests on the leaves while they do. The little helper is called Agrobot.
IBM
Mats Persson and Oscar Bagge talked about their research project, using IBM Watson to identify fungi in potatoes. The project is still in development and the weather did not leave much room for testing this summer. But the idea is to use weather data to predict the risk of fungi breakout and photos of the plants to identify potential outbreaks. Potatoes are one of the most heavy users of fungicides and this method could potentially reduce the amount used dramatically. IBM also have a global platform using satellite images to monitor crop production around the globe ready for food companies to tap into. They can even detect 15 different kinds of disease using their system.
Summary
There are many industries using machine learning and many innovative products are coming for the food market. Farmers has been collecting data for 30 years due to strict regulations and trackability demands. But so far, the data has not been used to its full potential. We need standards and it is a good thing if farmers can get data about diseases and pests roaming nearby farms as early as possible in to be able to take actions against it. Even though we got a lot of data there is also a high demand for better and smarter sensors. If you want to know more about the latest tech for farmers you can check out http://precisionsskolan.se/.
The benefit machine learning can bring to the food industry is less negative impact on nature by reduced use of water, nitrogen and pesticides. Better food production by assessing the quality of the food produced by different farmers and knowledge sharing methods that work best. Drones and satellites combined with weather data can predict crop yields and aid farmers to make the most optimal decisions for their land. Planning and systems that analyses ware and tare in the production facilities can prevent production halts and connecting producers with consumers can predict demand pikes, plan transportation and delivery of food, so that groceries get delivered long before the expiry date. These advancements are also necessary if we are to be able to feed the growing population in the world, and Skåne is a great place to start the innovation, because we have all the knowhow right here. And there will be no shortage of demand from the rest of the world in the future.
There are many exciting innovations ahead and if this conference has anything to say it is that our food will only get better in the future.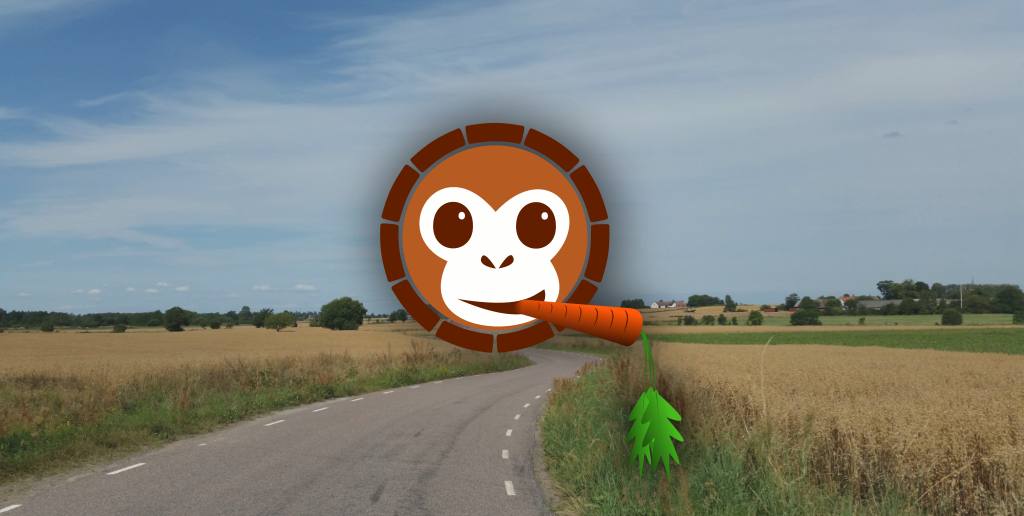 - Innovation Skåne, FoodTech, Machine Learning